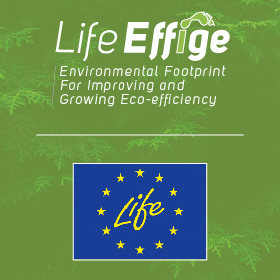 Italian companies measure their environmental footprint with EFFIGE, the new project funded by the LIFE Unit of the European Commission under the 2016 call.
European surveys and national studies show how the market demands more sustainable products. The Life EFFIGE project is designed to meet this need through the adoption of Product Environmental Footprint (PEF) a method of computing the environmental footprint of products and services promoted by the European Commission with the Recommendation 179/2013/UE.
EFFIGE, experiences this method in four manufacturing sectors – foundries, furniture, agro-food and catering – involving many companies in this business. The companies participating in the project will also be involved in improving the environmental footprint of their products and services by planning strategic actions aimed to create more sustainable products and features that can make them more competitive.