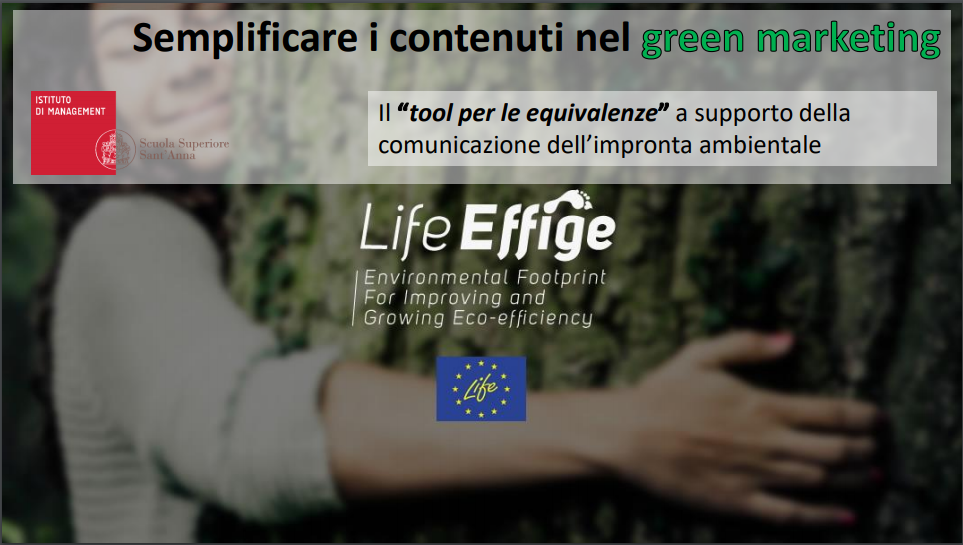 A tool to communicate clearly the environmental impact has been released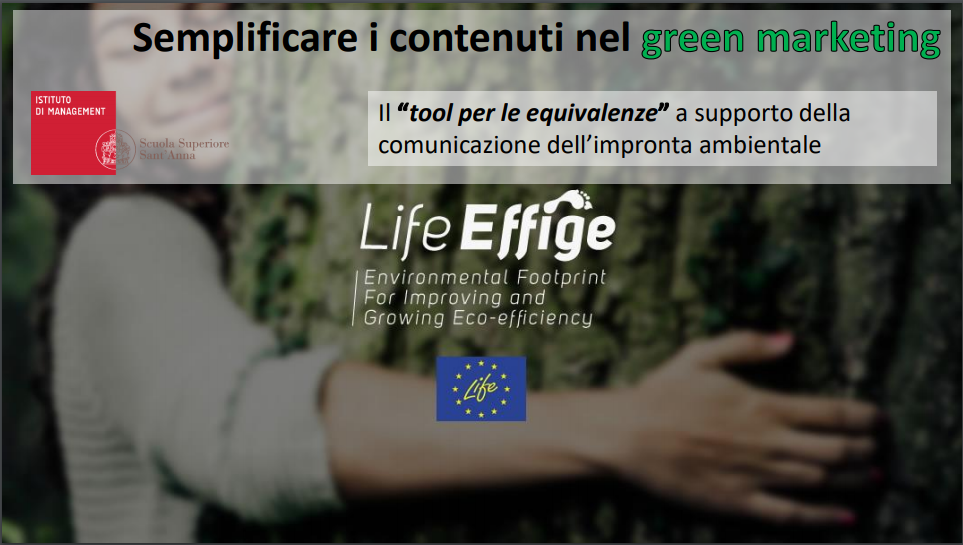 Within the Life EFFIGE project, a tool has been developed to facilitate environmental product communication.
The goal of the tool is to make easily understandable the results obtained from studies on environmental impact (such as EPD or PEF) through "equivalences" (eg: the impact in terms of water consumption is equivalent to n. average showers of an Italian, the energy impact is equivalent to kWh generated by a power plant of a certain power, etc.).
Thanks to the tool developed during the project, companies – and in particular SMEs – can benefit from a tool to communicate the environmental benefits that distinguish a product comparatively to others, reformulating the indicators in parameters close to the perception of daily life and then expressing them in terms easily understandable by the final consumer (for example, in terms of greenhouse gas emissions saved in "CO2 absorption capacity of n. of trees" and "n. of bus trips from Milan to Rome saved", compared to alternatives).
The tool, including instructions for use, and its presentation (Italian only) are available at the following link.